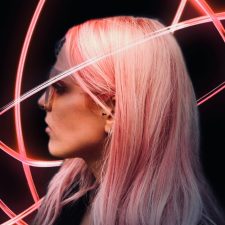 'Share' is TROI's fourth release of 2021, and she continues to surprise and excite her listeners. Over the last few months she has received support from, and been interviewed by local radio stations; partnered with promotional and production company HOT VOX to record a live listening party in April and sold out her most recent gig at The Rocksteady in Dalston in June. TROI is now organising her own live music show for Unsigned Artists at The Horn in St Albans, performing alongside extremely talented independent artists like herself on the 19th September.
Sharing the songs I've written, the stories behind them and a snippet of the hours of work put in behind closed doors, in the hope that my music might somehow inspire or comfort others can be emotionally draining. It's then difficult not to fall into the trap of second guessing what others are thinking of my music. When those closest to me don't listen, like or share my music, the most challenging part is stopping my irrational insecurities from creeping in.
'Share' is about the times I've felt this way.
www.facebook.com/troiparkerroth