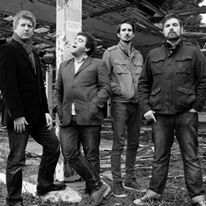 This is the lead single from the Cambridge Indie band's new album titled 'The Requiem of Mr M' which is out on 25th May.
The Abstracts (Felix Morgan, Ben Taylor, Ben Nunn & Mark Thomson) have completed two runs of 20 weeks in the Unsigned Chart before (their single 'Sick of Second Best' made it in 2012 and their last release 'Track 13' did it in 2014).
If The Abstracts make it three runs of 20 weeks they'll become the first artist to do so.