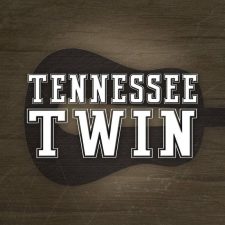 Tennessee Twin are a skillful acoustic duo playing modern country music from their base in Cambridge, UK. Their own, original songs have caught the imagination of country audiences, blending memorable melodies, gritty yet thoughtful lyrics and delicious harmonies.
Their songwriting has earned international acclaim. Their original song 'Wings of Red, White and Blue' won the Nashville Music City song writing competition in March 2018 taking them to record in Nashville, Tennessee. The resulting single is now available on iTunes, Spotify, Amazon Music and Google Play. They have both an EP scheduled for release June 2019 and a full album later in the year.
Geoff & Victoria have a busy gigging and recording schedule. They appeared at 'Corn On The Cob #9' at Hertford Corn Exchange earlier this year and have festivals, songwriters events, full gigs and more intimate appearances scheduled throughout 2019.
Tennessee Twin are regular interviewees on country radio shows across the UK with recent interviews and live performances on Simon Birds' UK Country Showcase, Cambridge 105, NorthHerts FM, and BBC Radio Cambridgeshire.
Geoff and Victoria deliver all the emotion of modern country music with an effortless style. They have over 2000 performances to their joint credit and have both have performed internationally. Their musical talent shines through from the first note to the last encore.
www.facebook.com/tennesseetwin