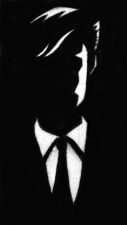 Like her heroes, Sophie also has a strong awareness of the bigger picture – putting her creative skills into the artwork, music videos, fashion and production of her music and brand.
Sophie's band (Sophie Mahon & The Ready Mades) have played gigs at Bearded Theory Festival, The Hope & Anchor and The John Peel Centre. The band competed in BurySOUND's 2019 band competition; reaching the grand final and playing The Apex.
Sophie and her Ready Mades have also supported 80s legends The Blow Monkeys and are set to support Wendy James on 27th August 2021.
Sophie has two E.P's under her belt: 'Xenon Nights – Dusk' (2018) and 'Xenon Nights – Dawn' (2019). Both of which received regular play on both BBC Introducing In Suffolk and Norfolk. The band was also chosen to play at BBC Introducing In Suffolk's showcase in November 2019 as one of the most exciting talents from the county.
Debut album 'Xenon Nights' was released in November 2020 and was well received, including her track "The Beautiful And The Damned" being chosen as BBC Introducing In Suffolk's track of the week.
The band are currently working on their second album "Bogart's Eyes" which is inspired by the icon Humphrey Bogart. It is to be released in September.
www.facebook.com/sophiemahonmusic