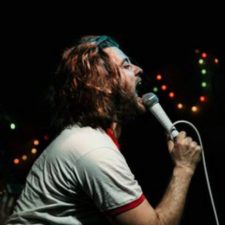 For the last few years, singer/songwriter Simon West has been winning over audiences with his dedication to the art of song writing. His craft and creativity shine through in his thoughtful lyrics and poignant melodies. When armed with a full band, Simon can raise the roof on any venue, but it is his stripped back solo recording where his flair for soaring vocals, stunning melodies and intimate storytelling shines through.
Hailing from a tiny English village, Simon's music is inspired by his recent travels and conjures the influences, approaches and people that he experienced, translating them through his native outsider's perception to create a unique sound soaked in Southern style.
Live, Simon feeds off the energy of the crowd and his dynamic, intimate showmanship has been honed to eye-catching precision.