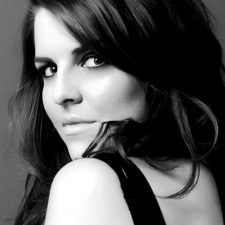 Sara Ashley is an accomplished singer/songwriter from Hertfordshire. Sara's genre lends it's hand to a Country Pop sound utilising her prowess on piano, guitar and violin.
From 6 years old Sara began to learn piano and attended a full time classical music school.
At the young age of 13 Sara started to write Songs and at 14 years of age she won Hertfordshire's unsigned act in a duo, driving her to start work on her original material. Sara has finished studying songwriting at the Institute Of Contemporary Music Performance in London and has been able to perform and co-write with some great people both here and in Los Angeles.
In 2010 Sara was lucky enough to support Sugababes, Jessie J and Status Quo at a charity event in Essex and following this spent several months in Nashville to gig, songwrite and learn more about the music industry.
Sara has played a number of great venues including The Regal Room, Hackney Empire, Bush Hall, The Bedford and Brownstock festival and will be starting to add to that list this year.
With some good airplay on radio bbc 3 counties and bbc Cambridgeshire she is in the making for being the next big thing in Country.
www.facebook.com/saraashleymusic