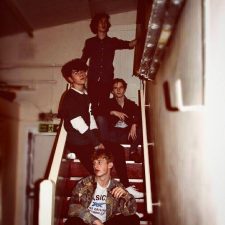 Riviera are an unsigned indie band based in and around Bishops Stortford. The lead singer, guitarist and main songwriter in the band is Conor. He has been a constant member of the local music scene for the last four years since kicking off the Mainstage at the Bishops Stortford Music Festival in 2013. Conor joined forces with Tom, Max and Lewis (Ex Plane spotters) in July 2017 and, as Riviera, they released their debut single with ARTY records "Conveyor Belt" in April 2018 to coincide with their appearance on the main stage at the Bish Bash music festival. The boys are already playing headline gigs at local venues and festivals often with signed bands on the undercard
Riviera have a full summer of live gigs and festivals, including the prestigious Wilkestock festival. Despite their busy schedule their second single "Day Dream" is due to be released in July with further releases of their third single "Andy Brown", and a four song EP due later in the year.
Riviera have been described as a talented young indie based band with driving original songs punctuated with their own particular brand of strong melodic guitar lines.
www.facebook.com/rivieratheband