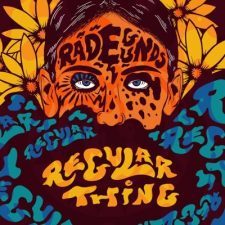 Radegunds are formed of brothers Joe (vocals & rhythm guitar) and Will (lead guitar) who moved down to Cambridge from Stockport in their teens. The two have been writing songs together for a while, with lockdown proving the perfect opportunity to make something happen with them. As lockdown started to ease they both brought in a friend each with Callum coming in on drums, and Tim on the bass.
The band nailed down a number of songs in a few short weeks and got 4 of them recorded in a day's session during August. They've released the first 2 and plan to release the next 2 in mid-December. The songs are available on all major platforms including Spotify and they can be found on Instagram at @
radegunds
, and Twitter at @radegundsband.