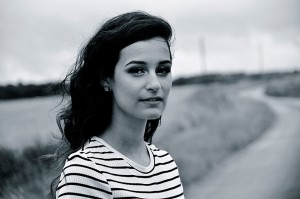 Kelly burst on to the scene 2 years ago with the release of her EP 'Far From Home'. She is from Stevenage.
Taken from the album 'Bedlam'
There is a music video which accompanies the track, it can be viewed via her Facebook page.
She has been played on BBC Radio 2's Folk show and by Bob Harris and performed on BBC TV.
This song was inspired by Kelly's travels through Brazil in 2013.
Won an NMG Award for Best Female Solo Artist in 2015.
www.facebook.com/kellyolivermusic