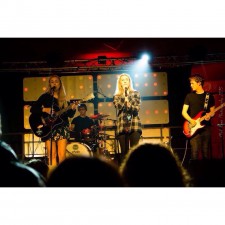 The new track from the indie pop band from Bedfordshire comprising of sisters Jeana and Katie Healy and brother Jed Healy alongside Pip Benjamin and Nathaneal Degning.
The track was recorded with Kris Harris who's worked with the likes of Bears Den and was mastered at Abbey Road studios.
Healyum made the 20 week limit with their track 'Daydream Days' last year and are back for another crack.