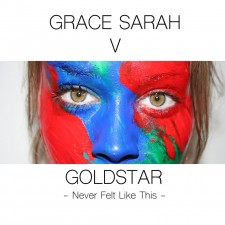 Taken from the newly released concept EP from the Goldstar vs Grace Sarah project.
Goldstar are David Gane (drums), Geoff Smith (guitar) & Matt Morris (keys)
Grace Sarah is a 17 year old singer song writer from Cambridge.
The new EP is also titled 'Never Felt Like This'
It's available online via iTunes, Spotify etc and via physical CD copy at gigs.
They will be gigging more over the Summer including festival appearances at Strawberry Fair and Homegrown Music Festival.