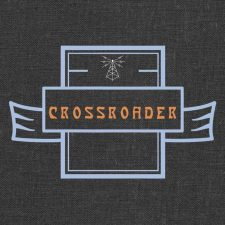 Crossroader formed in the latter half of 2020 after working together on several projects while studying music in Cambridgeshire.
After showcasing their currently unreleased single "STRANGER" in December 2020, the group were quickly signed to Rogue Label.
Consisting of 5 well versed musicians, Crossroader specialises in garage band rock, blues and pop as well as bringing in some modern touches and influences.
The band is currently working on their first studio album STRANGER released on the 12/04/2021
Initially for a College project, the band have worked tirelessly in tight time constraints to produce their interpretation of rock and roll! Being recorded and mastered in less than 5 weeks the goal of 7 brand new original tracks was ludicrous! However, in the true essence of rock and roll they boys powered through. Using authentic equipment, techniques and instruments they are proud to say that STRANGER represents the time and hard work they have put into the studio.
In this project Crossroader are extremely grateful for its collaborators:
Alton Wahlberg, Eddie Pocock, Daniel Wallace (Game House Sounds) and Bryony Marsh (Indigo hub)