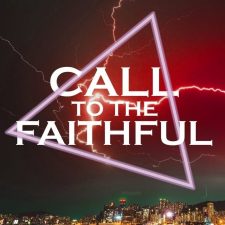 Call to the Faithful are an alt rock band from Peterborough, featuring Matt Beard (vocals), Ethan Grice (bass), Oscar Smith (guitar) & Will Bowen (drums)
Following the summer's anti-establishment punk-rock anthems 'Animals' & 'Thieves and Liars' – tracks which garnered the band attention far and wide with radio play on BBC Introducing, Total Rock, Amazing Radio, Primordial Radio and many more – the guys are wasting no time returning with the next part of their message – 'It Doesn't Matter'.
Sporting a more hard rock sound than the previous two singles, the band are showing their range. The trademark big drum sounds and in-your-face riffs are still present with catchy lyrics that fans will no doubt soon be singing back to them. This track reinforces that Call to the Faithful are on top of their game and intent on leaving their mark on the rock scene, with the fourth release of this cycle 'The Way You Taste' set to follow in later in 2021, this is a band that isn't going away anytime soon and you're not gonna want to ignore.